2. Bell House Studio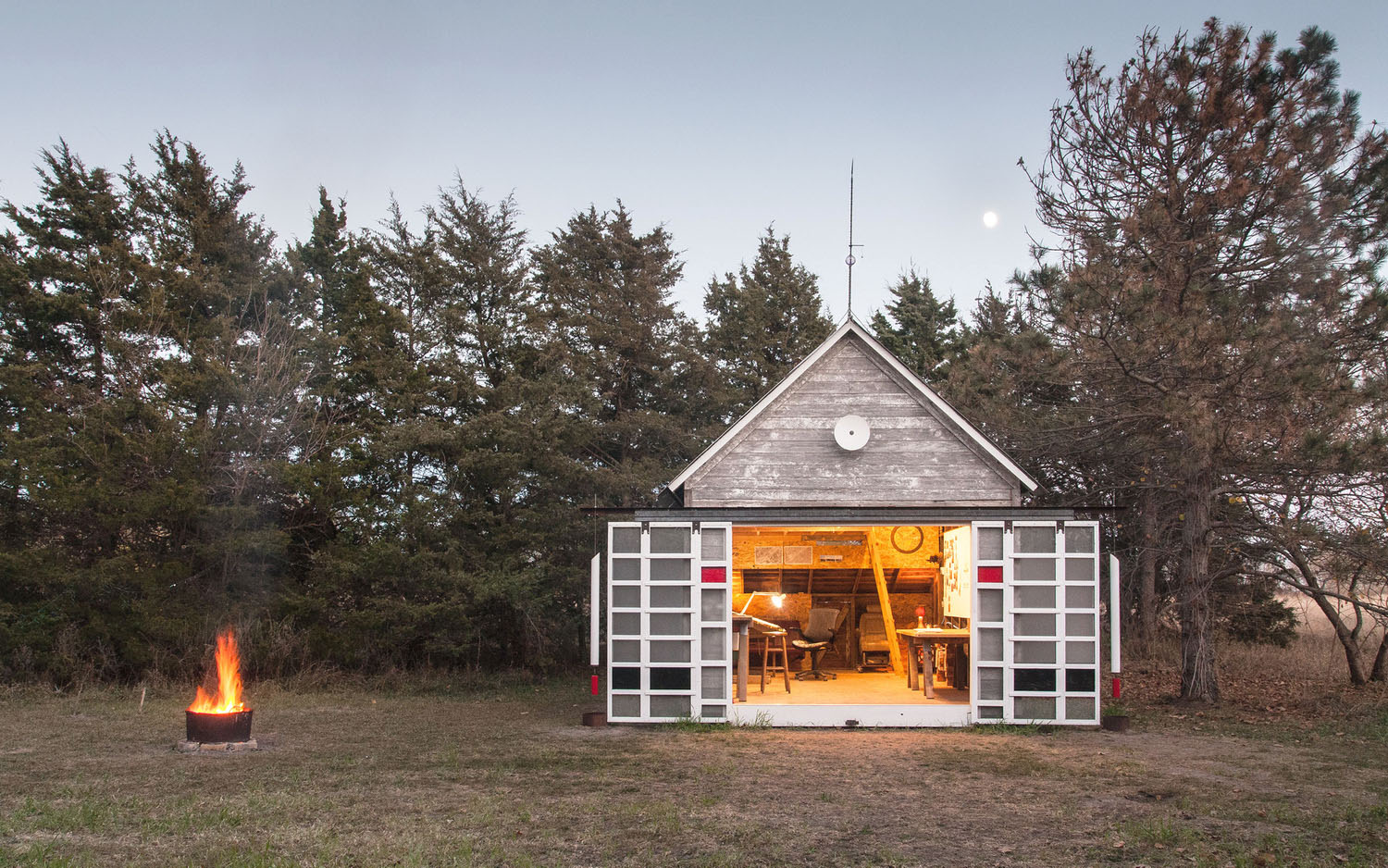 2016, 12' x 20' x 24'
Wood, steel, glass, plastic, copper.
Permanently installed at Art Farm, Marquette, Nebraska

A former birthing barn, this little shed was shimmed and primmed, behung with glowing doors, bedecked with cosmic ornament, and befitted with a pair of bell earrings, red bow tie, and matching cuff links. The bells cry out E–D#, in homage to the master. Constructed with the generous assistance of resident artists.